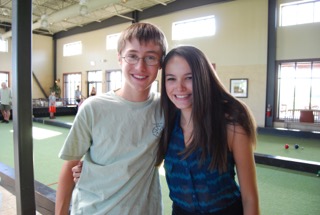 In-Home Speech Therapy
Lisa L. Rude, M.A. CCC-SLP is a speech and language therapist who provides in-home speech therapy in the north suburbs of Chicago. Lisa has 4 decades of experience working with children and adults in schools, private clinics and hospitals.
Lisa's personality and energy level are well suited to working with children and consulting with their parents. She is passionate about engaging children in play and using creativity to motivate learning and communication. She involves the parents and siblings of her students, creating games and activities for all to do together at home. Lisa provides speech therapy to preschool aged children through to high school.
Lisa also provides speech consultation and teaching more focused to the needs of high school and college-aged students. With humor and a positive attitude, Lisa teaches topics including: social thinking skills, self-advocacy skills and taking the initiative in new situations. Teens learn to take responsibility for their speech clarity as well as their contributions to conversations whether in daily life or in preparation for a job or college interview. Examples of activities may include: mock interviews, role-play and collaborative discussions about teen relevant topics.
Lisa is a certified member of the American Speech Language Hearing Association (ASHA) and is licensed in the State of Illinois. She received her Bachelor of Science in Speech and Master of Arts degree from Northwestern University.